5 easy and quick home recipes to get rid of acne
5 easy and quick home recipes to get rid of acne
5 easy and quick home recipes to get rid of acne
Acne is a common cosmetic problem among adolescents and adults alike. This is what makes the cosmetic and medical solutions available for treatment many, but they are often expensive and associated with some possible complications. As for the alternative, it can be by adopting home remedies that have proven effective in this field.
Apple cider vinegar solution
Apple cider vinegar solution ranks among the very old and highly effective recipes in this field. To prepare it, it is sufficient to add one amount of apple cider vinegar to 8 parts of mineral water, provided that a little of this mixture is applied by a piece of cotton to the places where acne appears on the face. This lotion is left on the skin for 10 minutes daily before rinsing it, it helps to cleanse and dry pimples without leaving any trace on the skin.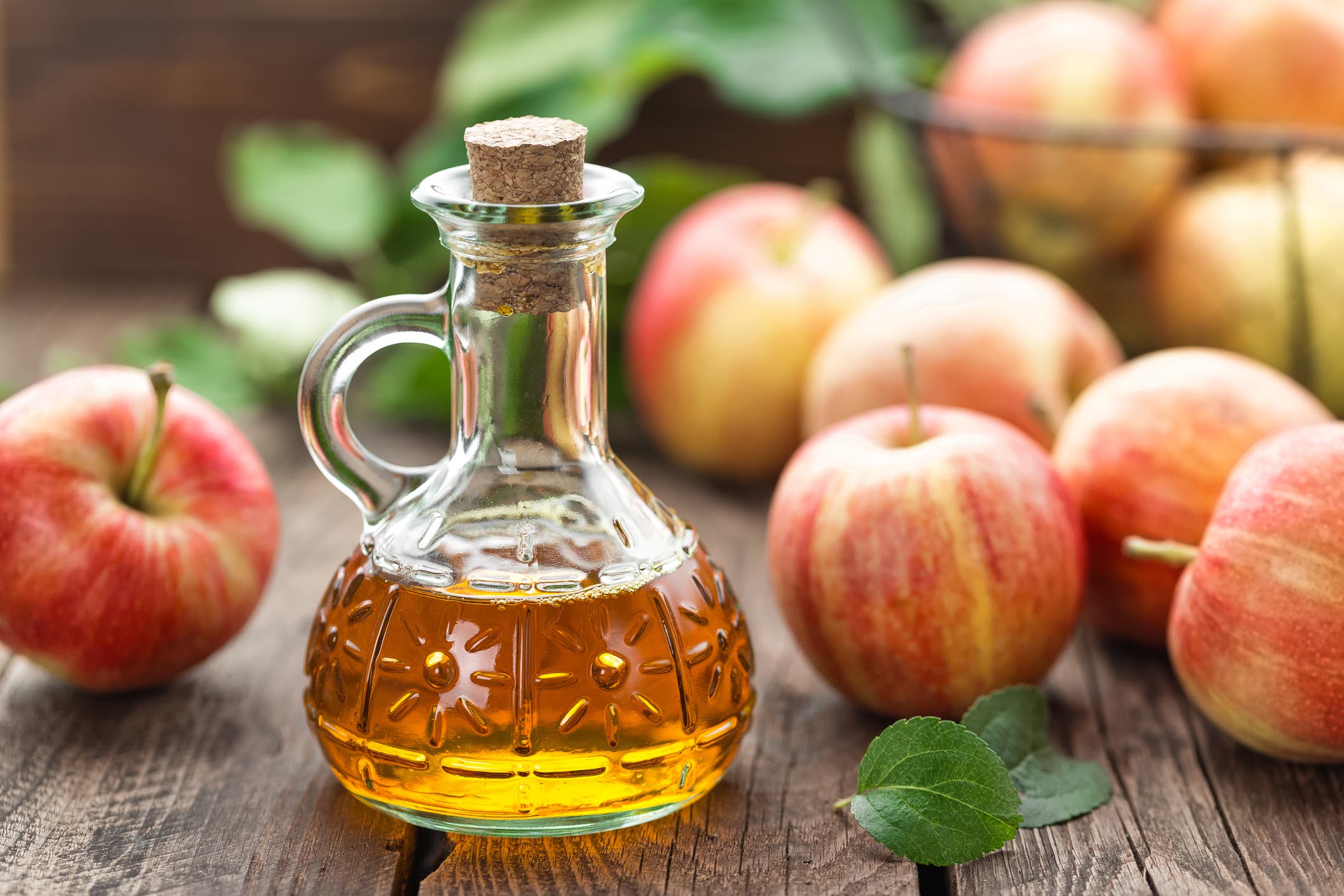 Bicarbonate paste
Bicarbonate treatment provides immediate results, and it is applied only to pimples and not as a mask on the entire skin. To prepare it, it is sufficient to mix 3 teaspoons of baking soda powder with a teaspoon of water to obtain a paste that is applied only to large pimples. The bicarbonate is left on the skin to dry before rinsing it off with water. It is used as a daily treatment for acne, after which a moisturizing cream is applied to avoid dryness of the skin.
Oatmeal lotion
This lotion is suitable for adults who suffer from occasional acne breakouts. Oats are rich in vitamins B2, B1, and B6, in addition to magnesium, zinc, manganese, phosphorus, and selenium. It has soothing properties and helps heal scars. To prepare this lotion, it is sufficient to boil a handful of oats in a cup of water for about 10 minutes, after which the mixture is filtered and left to cool before applying this lotion to the pimples with a piece of cotton. This lotion is applied to clean, dry skin morning and evening, and it can be kept in a glass container for a week in the refrigerator.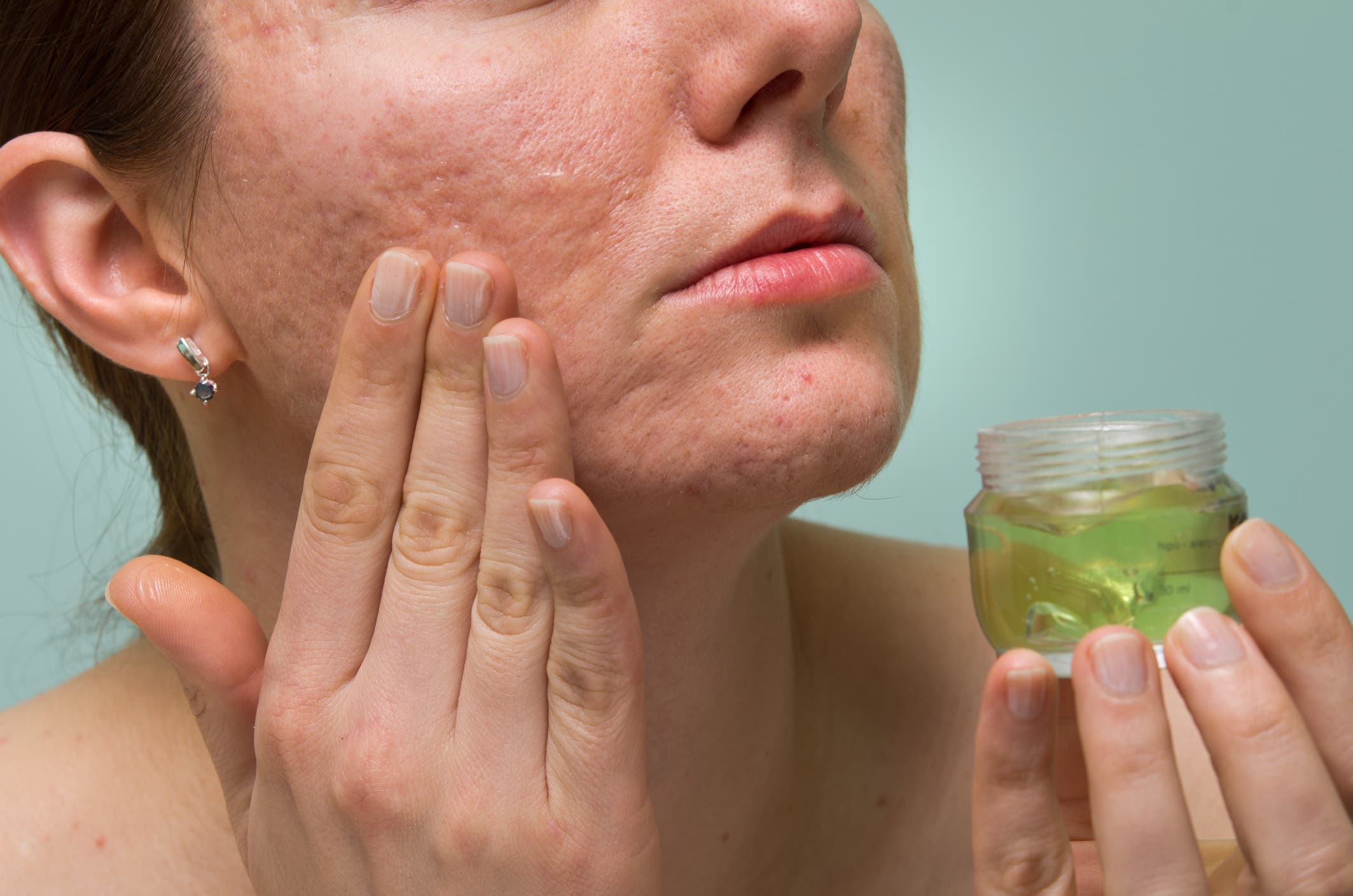 Aspirin paste
Aspirin is rich in salicylic acid, which is the main ingredient used in anti-acne ointments. This acid allows to clean the pores of the skin and has an exfoliating and anti-wrinkle effect. To prepare this paste, it is enough to crush 4 aspirin pills and add a little water to it to get a toothpaste-like paste, adding a teaspoon of honey to it. This mixture is applied to acne-prone areas and left on for 10 minutes before rinsing well. A little olive oil can be added to this mixture in the case of very dry skin, and it is used twice a week as a maximum.
Herbal lotion
This mixture is suitable for young skin with acne problem. It is based on the benefits of 3 aromatic plants:
• Parsley has astringent, decongestant, scar healing, and skin whitening properties.
• Thyme, which has an antiseptic effect, helps to contract pores, and protects against thyme.
Alturnin, which has a calming effect and helps to heal scars.
To prepare this lotion, it is sufficient to add a handful of parsley, a handful of lemongrass, and a few sprigs of thyme to 100 milliliters of boiling water. Leave this mixture aside to cool before filtering it, and thus it is ready for use. It is used as a lotion on the skin daily after cleansing it, and it can be kept for up to 3 days in the refrigerator, provided that the skin is moisturized after its use.